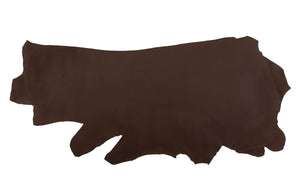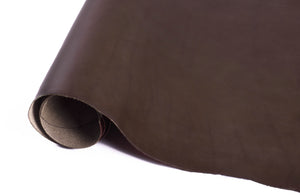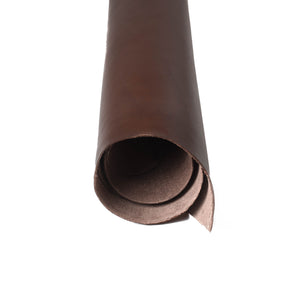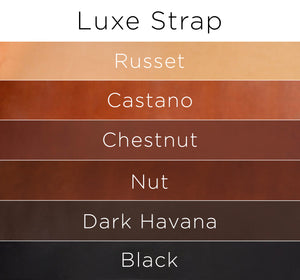 Description
ChahinLeather® luxe strap leather is similar to our traditional strap but is a bit more pigmented and has a shiny finish. Due to the finish of this product, it is not recommended to tool or emboss. 
ChahinLeather strap leather is 100% vegetable-tanned in the same four-week process as our skirting leather but leveled for a more uniform thickness. After the tanning process is complete, the leather is drum-dyed for uniform coloring. Products made with this leather will develop a beautiful patina with use over time.
Product Specs
Products: Bags, pouches, wallets, coasters, belts, dog collars, tack, journal covers, briefcases.
Average square feet: 22-24
Gauged: Butt
Hide Type: Jumbo Heavy Native Steer
Supplier Information
American Leather Direct is a proud distributor of ChahinLeather®. Their high-quality leather has been used in a wide range of industries including equine, furniture, and fashion for over 80 years.
Cut
Side, Priced per piece.