Havana Brown Bridle Penetrated with Matte Colorfast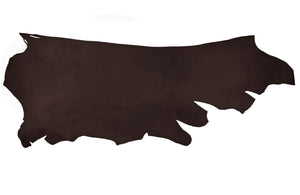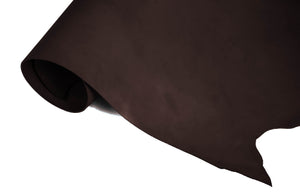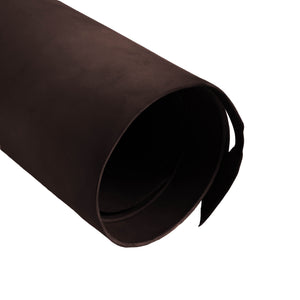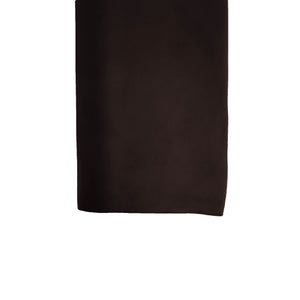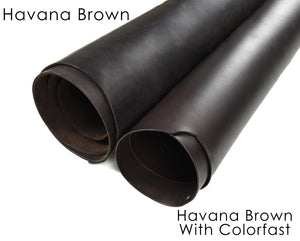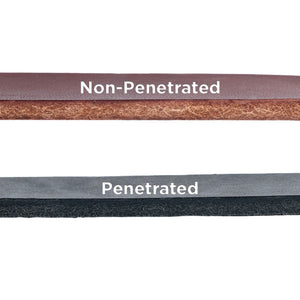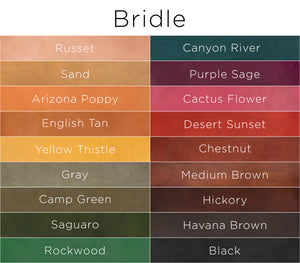 Description
ChahinLeather® bridle is fully finished with a waxy feel and a beautiful sheen. After the vegetable tanning process, the leather is hot stuffed with oils and tallows that penetrate through the hide, giving the leather a smooth, rich cut. The bridle leather is weather-resistant due to these oils and waxes. After the tanning process is complete, the leather is drum-dyed for uniform coloring. ColorFast is a finishing spray that is applied to the surface of the leather after it has been tanned. This helps seal the color in and prevent color bleeding on fabrics.
Products: Belts, bridles, tack, dog collars, dairy halters and handbags.
Product Specs 
Average square feet: 22-25
Gauged: Butt
Hide Type: Jumbo Heavy Native Steer
Supplier Information
American Leather Direct is a proud distributor of ChahinLeather®. Their high-quality leather has been used in a wide range of industries including equine, furniture, and fashion for over 80 years.
Cut
Side, Back, or Bend Priced per piece.